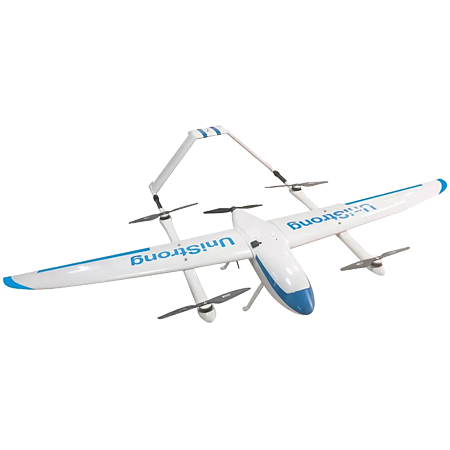 Land Survey & LiDAR
UF-25
Unmanned Aerial Vehicle Solution
UF-25 fixed-wing vertical take -off and landing drone is the latest generation of intelligent drone, capable of autonomous flight, according to the scheduled route, high precision of route control, stable flight attitude and simpler operation. Designed for missions such as long-duration shooting, monitoring, surveying, and data acquisition, it has an excellent mission navigation system that is suitable for long-range and large-scale flight missions.
1. High-strength fuselage
Adopt military-grade manufacturing process, full carbon fiber body, high strength, corrosion resistance, good elec-trical and thermal insulation.
2. High reliability
With high reliability and convenient operability, fully auto-matic vertical take-off and landing can be completed.
3. Large cabin space
The built-in task cabin has a large space, flexible installation methods, task equipment can be mounted, and special task equipment has a large choice.